Factors to Consider When Choosing a Guitar Speaker
Views: 1 Author: Site Editor Publish Time: 2022-07-14 Origin: Site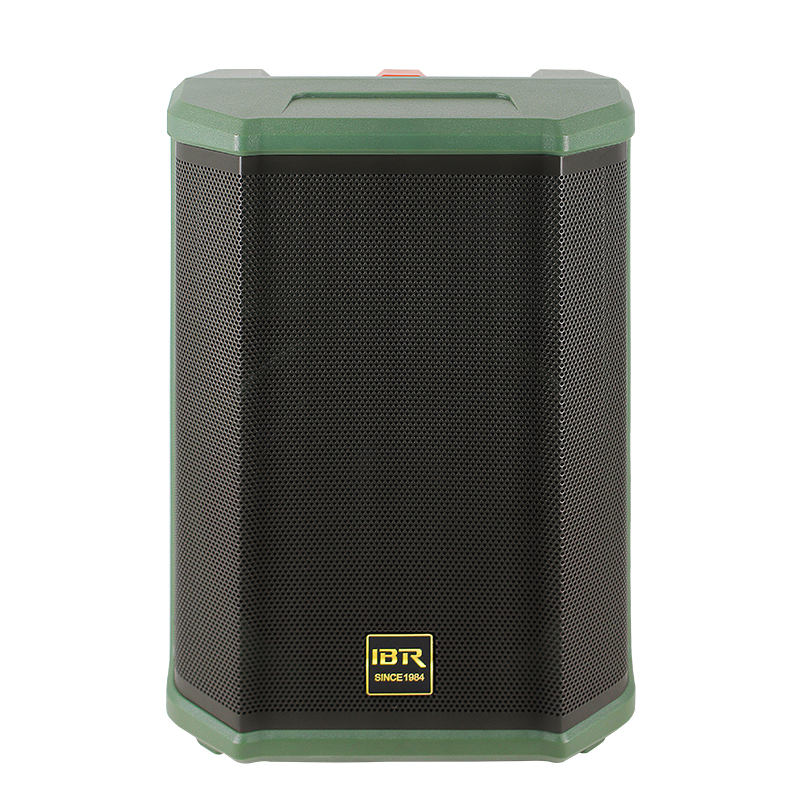 A guitar speaker is a loudspeaker, or driver part, of a guitar amplifier. These are designed for use in a guitar speaker cabinet, or combination guitar amplifier. If you're planning to use a speaker cabinet, you'll also need a guitar amplifier. A guitar speaker is an important component of an amplifier because it helps provide a clear, accurate sound. Several different types are available. Some are more powerful than others, depending on the type of music you're playing.
A guitar speaker has two fundamental behaviours: a low-end and a high-end. Both can affect the volume and dynamics of a sound. Different speakers also have different break-up modes that actively colour the sound. The speaker you choose should be able to handle both of these functions. A guitar speaker can produce a variety of tones, depending on the frequency range, and the speaker's amplification capabilities. The following are some tips for choosing a guitar speaker.
First, a guitar speaker has many components. The most important of these are the voice coil, magnet assembly, cone, suspension, dustcap, and cone treatments. Various types of guitars have different cones, and not all of them will produce the same sound. Furthermore, guitar speakers are generally characterized by overdrive and underdrive effects. Therefore, it is difficult to predict the sound produced by a guitar speaker using a clean signal.
In order to get a good sound from a guitar speaker, it's important to understand how cones work. Because high-frequency sound is directional, certain cone shapes tend to focus the output signal in different directions. Guitar speakers also contain vibration modes within the cone body, which contribute to the tone of the instrument. To understand how cones work, you should know how to use them and which ones should be avoided. Listed below are the basic factors that determine the quality of a guitar speaker.
The first thing to consider is the size of the speaker. Generally, an 8-inch speaker is ideal for home use and practice. But if you plan on using your guitar for performance, a six-inch speaker is not sufficient. Also, an 18-inch speaker would only be practical if you need the power to perform. However, given the physical size of this speaker and the high frequency range, it's unlikely that you'd use a six-inch speaker for live performance.
The next factor to consider when choosing a guitar speaker is the RMS of the amplifier it's paired with. For example, if you're using a 40-watt Fender Hot Rod Blues Deluxe, it's vital to get a speaker that matches the same RMS. A 150-watt Eminence Swamp Thang, for example, would sound better at higher volumes. In addition, a guitar speaker's efficiency depends on its sensitivity, which refers to its loudness in relation to its power input.
A guitar speaker affects the sound of the instrument and can vary considerably in performance. Its behavior can affect volume and dynamics, as well as dictate the frequency range that it reproduces. Some guitar speakers have break-up modes to actively colour the sound. Here's an overview of these modes, and how they interact with the guitar signal. If you're new to guitar playing, or want to improve your sound quality, you can consider the Celestion G12 Gold 12" Guitar Speaker.
When buying a new guitar speaker, it is important to know its dimensions. Standard guitar amplifiers use speakers between 6.5" and 15". For mid-range sounds, an 8" or 10" speaker is ideal. A 10-inch speaker will provide tighter bass and a warmer overall sound. A twelve-inch speaker is the most common and can be found in thousands of amplifiers and cabinets around the world. If you're playing for fun, choose a smaller one.
To get the best sound out of a guitar speaker, learn about the different types. While many hi-fi speakers and pro PA speakers can be modeled using finite-element (FEM) models, a guitar speaker is not so simple. Speakers vary in their size, resonant character, cone construction, and magnet construction. Different speakers also differ in their efficiency, or the loudness a speaker can produce relative to its power output.
Guitar speaker
speakers guitar
guitar amp speaker